Additional Resources
Classroom Assessment for Student Learning, 2/e is a combination textbook and workbook grounded in research shown to increase student motivation and learning through improved classroom assessment.
Trusted by more than 525,000 teachers, this ground-breaking series is a must-have for anyone working with English learners!
ATI Resources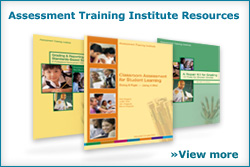 Meet your needs for professional development and connect with nationally known authors and expert consultants. More information...